Web by Design
Web by Design. It sounds like a slogan. I know. But I use it because there's a genuine point, philosophy of approach, and experience behind those words.  I built my first website in 2004 using basic HTML, research and experimentation, a lot of hard work, trial and error, and a little help from Google.  In 2008, I began building and content managing websites using Joomla. As WordPress came along and proved itself as a powerful, secure, affordable platform, ubiquitous content management system, it is the platform I have adopted and work in most frequently.  Indeed, these days I work almost exclusively in WordPress, and it's the platform I recommend for most businesses with whom I work.  If it's good enough for this list of businesses, it's good enough for me.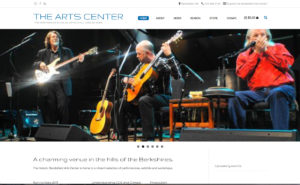 Web by Design means I begin with a genuine dedication to understanding you and your business.  That means first listening. If anything that sets me apart from some others who do what I do, it is that with every single project I take on I work from a place of uncompromising integrity. That is the underlying foundation of the work I do, and the follow-up, regardless of the area of discipline within which I'm working — web design, content creation, video production, writing, editing, etc (see testimonials).
Integrity can be hard to find these days.  To some "good enough" is good enough.  But I'm guessing you don't want the contractor who builds your house or pours the foundation to do "good enough" work.  And you don't want to compromise with your website design, marketing campaigns or SEO efforts either. 
Web by Design begins with begins with a conversation and ends with a beautiful, fully-functional and scalable website for you or your company.  I begin by understanding your goals.  I end by delivering what I promised.  I work with you to understand your needs and do my utmost to help you get to where you want to go.  When I understand your company's story we can concentrate on getting that story out to the clients you need to reach!  I sit down and discuss features and design functionality.  I want to know the personality of your brand, and the message you want your clients and fans to know about.  My constant goal is 100% customer satisfaction.  That's a fact.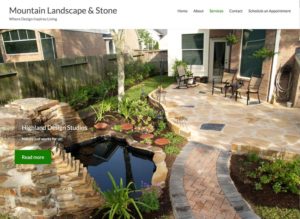 Along with web design services, I offer ongoing site maintenance and content management options, including:
• Content creation and management
• Copywriting and editing
• Planning and marketing
• Social media engagement
• Website management
• Website Search Engine Optimization (SEO)
• Edit client blogs/articles for keyword optimization
• Maintain client social media sites
• Creating buzz, traffic and driving engagement
For many people, the idea of developing their web presence and online marketing strategy is a little-understood, complex and daunting process. It can be enough to make a business owner's eyes glaze over, or even worse, procrastinate for yet another day. You don't want that, so give me a call if I can help!