Stephen Snow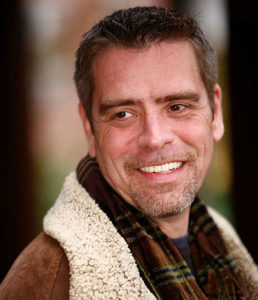 Hello and welcome!  As you probably know if you've come this far, my name is Stephen Snow.
A true lover of the arts in all disciplines, I am an arts administrator and manager, and a new media professional with more than 15 years of experience.  I know the power and value of the arts and arts education because I lived it growing up in a family where everyone was involved in the arts.  I know that without access and exposure to the arts our young people, our culture, and our nation suffer.
As a kid, I grew up playing in the wings of summer stock stages.  I have fond memories of leaving Manhattan, heading off for another summer at a theatre in another state for another adventure in storytelling and magic — the kind of magic that only happens on the stage, in a darkened theatre under the spotlights.  I grew up in a "theatre family" in the city Broadway calls home, and this is where I first fell in love with storytelling.
I began doing children's theater in New York, traveling throughout the Northeastern United States, and even into Canada to Montreal. Later, in my early twenties, I studied acting with the legendary Robert "Bobby" Lewis, and took modern dance classes at STEPS. Eventually, my pursuits turned to writing and film, and I attended and received my BA with honors from the Columbia University Creative Writing Program.  In the years since then, I have served in many capacities. And I'm still telling stories.